Company Profile
Venter-Glocken GmbH
In Thuringia, also called the "Green Heart of Germany", you will find a small village named Kleinschmalkalden which is close to the famous hiking trail Rennsteig. Due to the high rainfalls on the slopes of the Thuringian Forest and the lush mountain meadows, there has always been a lively grazing which resulted in a high demand of cow bells. That is why for more than 200 years the old craft of cow bell production has been practised here. Our crafts business is hidden in the romantic valley of Ebersbach and our bells have been ringing with a good sound for more than 140 years.
In 1874 Friedrich Venter, great-great-grandfather of the present managers Bärbel Hartig and David Venter, founded the company for production of grazing bells in Kleinschmalkalden. Nowadays our skilled workers are not only producing the traditional cow bells but also a wide range of bells that can be used as souvenirs, music bells, sport bells, gongs, door bells or decoration. Mature technologies guarantee a fantastic optical and acoustical quality of our products.
Production Today
Impressions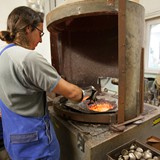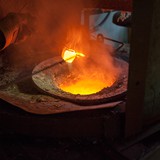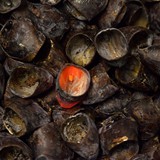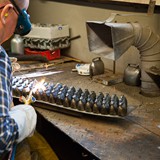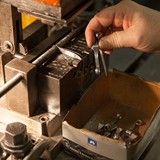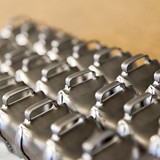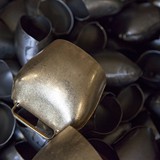 joomla photo gallery lightboxby VisualLightBox.com v5.9
We offer a varied range of bells in different forms and sizes from 1 to 30 cm. The surfaces of the bells are refined in many different ways, for example they can be (fire) brazen, coppered or powder-coated and therefore they each have their own character.
Venter-Glocken International
Worldwide Distribution
We have already been exhibiting on different international trade shows in New York, San Francisco, Kuala Lumpur, Stockholm, Paris, Birmingham, Singapur, Tokio, München, Frankfurt, Düsseldorf, and Salzburg and we export the bells worldwide. The main sales of our products are realized in the alpine region and next to that we distribute the bells to our clients on all continents.
Contact
So you can find us